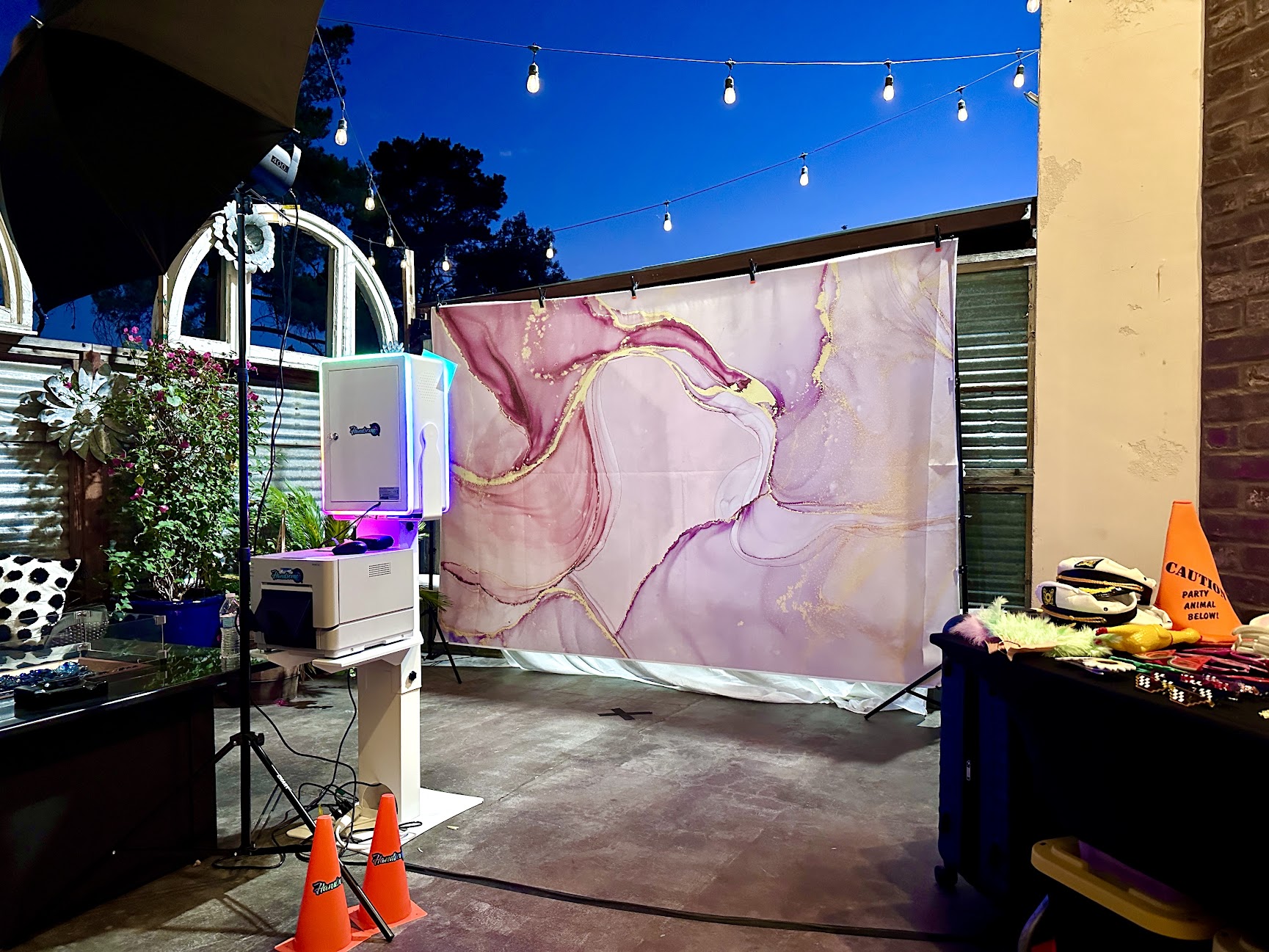 When planning a wedding in the picturesque Bay Area, adding a photo booth to your celebration can be a delightful and memorable touch. Photo booths offer an entertaining experience for guests while capturing candid moments. If you're wondering about the cost of renting a photo booth in the Bay Area, you've come to the right place.
Bay Area Photo Booth Experience
Photo booth rentals in the Bay Area typically include a range of services that contribute to the total cost. A standard package often encompasses:
  Rental Duration: Most providers offer packages based on hours of service. For a wedding, a popular choice is a three-hour rental, which provides ample time for guests to enjoy the booth without it dominating the entire event.


  Unlimited Prints: Many packages include unlimited photo prints during the rental period. This means guests can take home as many photo strips as they like, creating lasting mementos.


  Customization: To make your wedding photo booth unique, customization options are available. You can select personalized templates and overlays to match your wedding theme and style.


  Props and Backdrops: Most photo booth rentals include a variety of props and backdrops to add an element of fun and creativity to the photos.


  Digital Copies: Many providers offer digital copies of all photos taken during the event. This is a fantastic way to access and share the memories online instantly.
Understanding the Cost
The cost of a photo booth for a wedding in the Bay Area typically ranges from $600 to $1000 for a three-hour service. However, it's essential to note that several factors can influence the final price:
  Location: The specific location within the Bay Area can impact the cost. Downtown San Francisco venues, for instance, may have different pricing compared to those in the surrounding suburbs.


  Additional Hours: If you require the photo booth for longer than the standard three hours, there may be an extra charge for each additional hour.


  Weekend vs. Weekday: Weekend rentals are often in higher demand and may come with a slightly higher price tag compared to weekday rentals.


  Package Inclusions: Some providers offer additional services, such as premium props, custom scrapbooks, or social media sharing stations. These can add to the overall cost.


  Travel Fees: Depending on the location of your wedding venue, there may be travel fees associated with bringing the photo booth to your event.
Choosing the Right Photo Booth Provider
When selecting a photo booth rental for your Bay Area wedding, consider your budget and the services that matter most to you. It's advisable to request quotes from multiple providers, inquire about package details, and read reviews to ensure you choose a reputable and reliable company.
Remember to plan ahead and book your photo booth in advance to secure your desired date and package. Your guests will undoubtedly appreciate the entertainment, and you'll cherish the photo booth memories for years to come.
In conclusion, the cost of a photo booth for your Bay Area wedding can vary, but a standard three-hour rental typically falls within the range of $600 to $1000. To find the best fit for your wedding, explore options, customize your experience, and make your celebration unforgettable with the addition of a photo booth.
Explore our blog at How to Choose the Best Photo Booth Vendor for Your Event for additional insights and valuable tips. Our blog covers a wide range of topics related to photo booths and event planning. Visit our blog for expert advice to enhance your upcoming celebration.