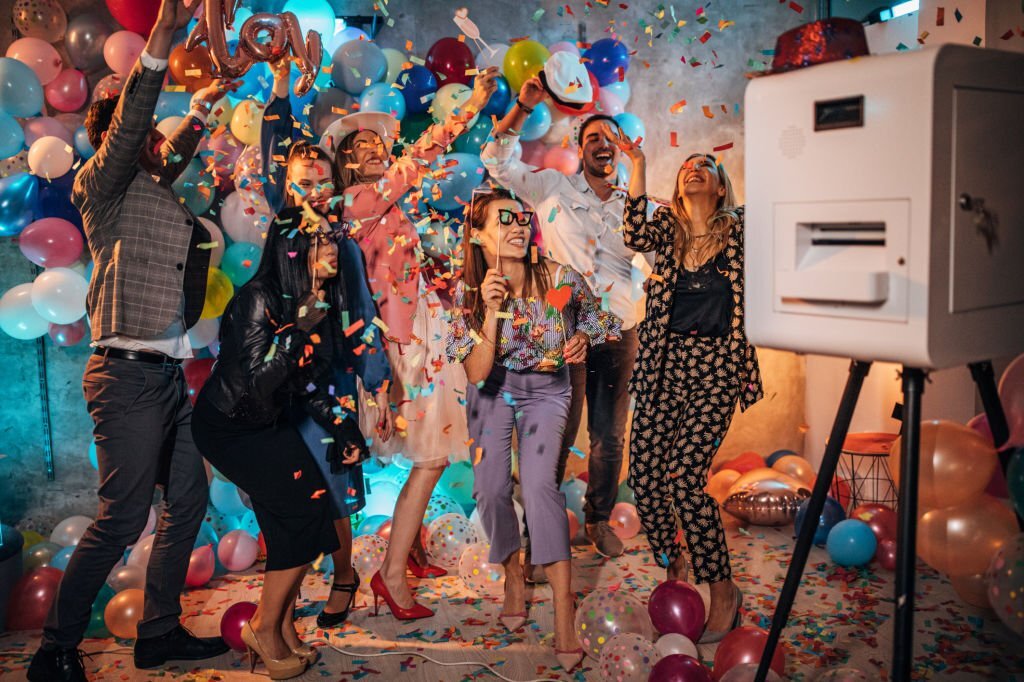 Are you planning your wedding and looking for a unique way to capture memories? Consider adding a photo booth from our photo booth business to your special day! Here are four reasons why a photo booth is a fun and memorable addition to weddings.
Create Lasting Memories with High-Quality Prints
Our photo booth is equipped with a DSLR camera, which ensures high-quality prints that you and your guests will cherish for years to come. You can choose between 2x6 (strip) or 4x6 prints, and we fully customize the photo booth template to fit your wedding's aesthetic. Plus, our modern backdrop and unique props will help your guests create one-of-a-kind memories.
Keep Your Guests Entertained with Interactive Fun
A photo booth is a great way to keep your guests entertained during the reception. They can take turns posing for photos, trying out different props, and getting creative with their shots. Our instant digital copy delivery to email and downloadable album on Google Photos means that guests can easily access their photos, even after the event is over. Plus, our professional booth attendant is there to assist guests and ensure that everyone has a great time.
Customize the Photo Booth to Fit Your Wedding Theme
Our photo booth is fully customizable, allowing you to tailor it to fit the theme and style of your wedding. With a range of backdrops to choose from and professional studio lighting, we can create a photo booth that complements your overall wedding aesthetic.
Encourage Social Media Engagement with Easy Sharing
In today's digital age, social media is a great way to share memories with friends and family who couldn't attend your wedding. Our photo booth allows your guests to take and share photos on social media, spreading the word about your wedding to a wider audience. You can even create a contest or giveaway around the photos, encouraging your guests to share and engage with your wedding even after the event is over.
By adding a photo booth from our photo booth business to your wedding, you're not only creating fun memories for you and your guests, but you're also adding a unique element to your special day. So why wait? Book our photo booth for your wedding today and create memories that will last a lifetime!